Save time and money with Inhaven...It's free.
Furnishing and replenishing your properties shouldn't be this stressful. Let us help.
1 Select
Shop our Quality Checklists based on your brand standards and enjoy discounts up to 75% off MSRP & free shipping on orders $75+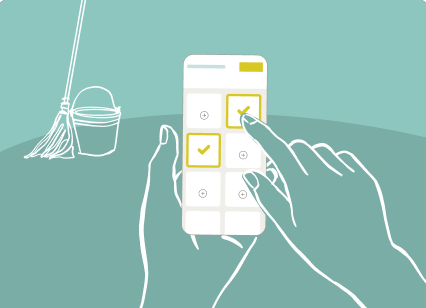 2 Keep
Maintain and replenish inventory in your properties with Inhaven Keep
3 Track
Manage orders, inventory, and properties— all in one place
"We continue to get rave reviews about the bedding in our rental! Getting a good night of sleep is so important, especially when you are away from home. Inhaven bedding has made this easy for us."
Andrew
host in NC
"I know I am such a small client with small orders, but I can't thank you enough for treating me like I was a $10,000 order customer."
Karan
host in FL
"I saved so much time...Everything we need is on the website. Not having to look all over the place for deals and quality items was priceless.
Inhaven's customer service is also incredible."
Sarah
host at Ocean Isle Rentals
Want to learn more?
We are here to listen and learn how best we can help. Reach out below to schedule a time to speak with us, we look forward to hearing from you.
About Inhaven
We have everything you need— hotel bedding, kitchenware, bathroom amenities, furniture, home decor, outdoor accents, and basic hospitality supplies. Our marketplace is curated by hospitality experts – at Inhaven you will only find top brands and high-quality durable products. And best of all, we sell every product at a discounted price.

All of your Airbnb essentials are easy to find. Inhaven takes the stress out of finding and replenishing hospitality supplies: you can shop vacation rental checklists, like bedding sets, towel bundles, or cleaning supplies. With our Insider program, you receive points for every purchase, and you can earn even more with referrals.

Guests choose Inhaven stays because they can trust the quality they will find when they arrive. If you've furnished your vacation rental using Inhaven, you will earn the "Quality Stay" badge that discerning travelers look for when they plan vacations.

Top brands choose Inhaven because they want their products to be associated with quality. We get the best products into the best vacation rentals – a pipeline for B2B sales, and a way of promoting B2C sales. With Inhaven, every vacation rental property becomes a showroom for top-quality brands.