Imagine a store where everything you need to furnish and equip your vacation rental home has been curated into a single destination.
A place where every product is synonymous with high quality and durability, and the ease with which you can search for those products and the value-based pricing we have set to support your business makes shopping for your vacation rental a joyful experience.
Wouldn't it be wonderful if this place existed? It does. You're here. Welcome to Inhaven.
Inhaven is the brainchild of Ashley Ching. Mom of four kids - all under 8, entrepreneur and a merchandising executive with over 15 years experience.
The Inhaven Vision
Ashley's vision was to build an one-stop ecommerce shop specifically designed for vacation rental hosts and managers; where everything you need to create a wonderful vacation rental experience can be found under one virtual roof.
It's designed to empower vacation rental hosts and managers to create amazing guest experiences, work effectively, and get the maximum value from their properties. The core idea is simple: verified hosts can shop for a broad selection of products from top-quality brands at industry-insider prices.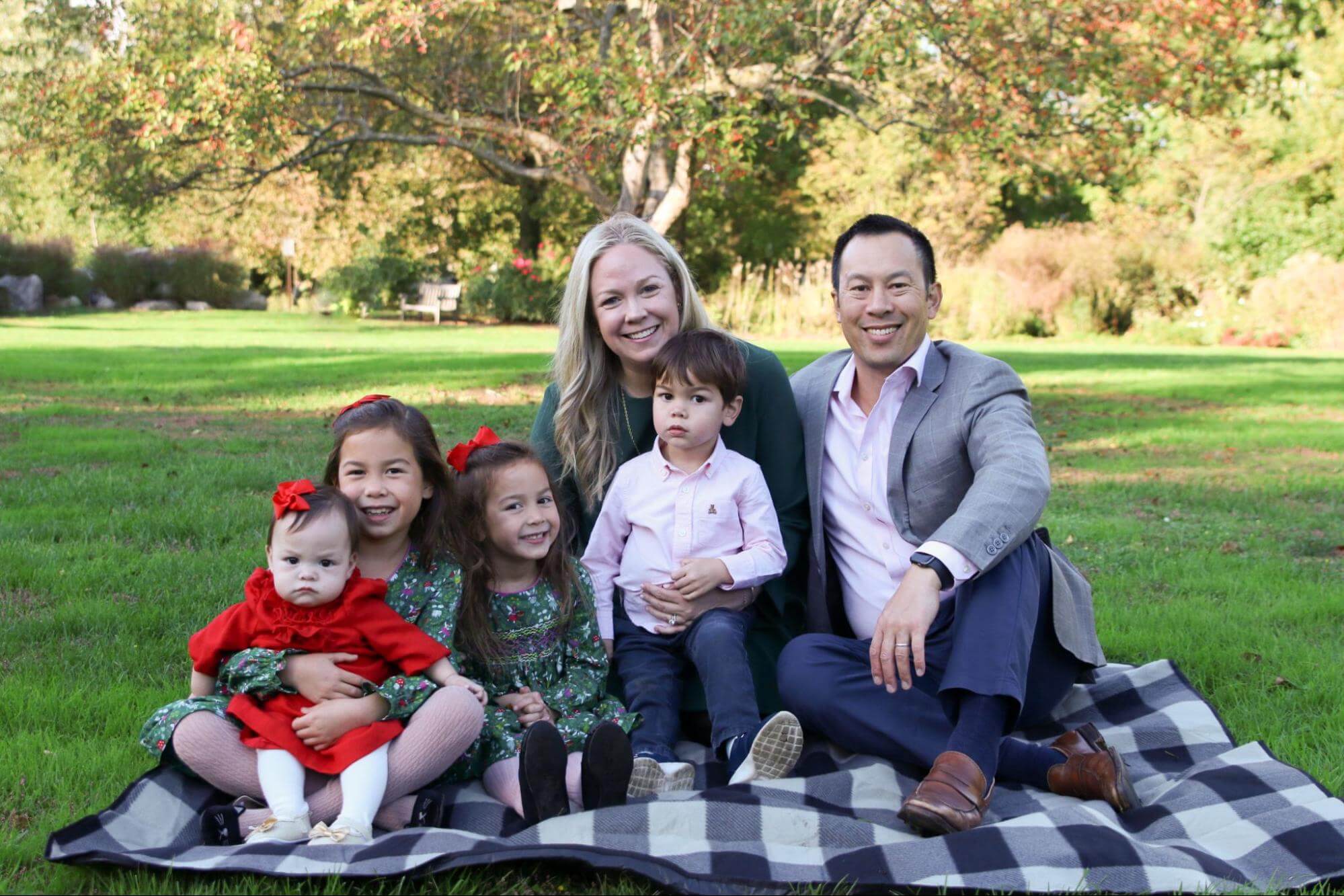 The idea was born from her frequent family travel trips around the US. A firm advocate of vacation rental stays, Ashley always booked a home stay when travelling but found that there was very little consistency in what to expect on arrival.
"A well equipped kitchen and home comforts are musts for a family with four small children, and I found the uncertainty of not knowing what I would walk into, precisely the motivation I needed to bring the vision and concept of Inhaven to life."
Vacation Rental Host Challenges
During Ashley's travels, she got to personally know many vacation rental hosts; learning about the multitude of joys and challenges that come with hosting a vacation rental.
"One of the biggest challenges hosts face is furnishing and replenishing their properties with quality, affordable products. As an experienced online merchant in the home furnishing industry, this peaked my interest.
I believed there had to be a better way to simplify the shopping experience for hosts and to provide better experiences for guests. And thus, Inhaven was born to help both hosts and guests live a beautiful vacation experience."
Enhance your guest stay
Inhaven has been carefully designed around the needs of the vacation rental host and property manager. The platform is built to optimize the hosting experience by harnessing the power of technology and activating the global host community.
The result is an enhanced guest stay and improved certainty of quality for the vacation rental industry.
As a host you will have access to product categories which cover every necessity you'll need to create a welcoming home-away-from-home for your guests.
Inhaven is your dedicated vacation rental homeware space and we want you to feel just as a home as your guests will do.
Vacation Rental Furnishing & Accessories
You'll find furnishing, equipment and accessories for every room in your vacation home, and for the exterior, patio and garden space; and if you want to create a welcoming space for pets - Inhaven has you covered.
No need to sift back through receipts or email orders to find where you purchased the last set of good quality towels and bed linens, or which brand of toiletries are a favorite with your guests. Now you only need to bookmark one online address www.inhaven.com.
Preferential Prices & Payment Plan
As a dedicated homeware retailer for hosts and property managers, we also understand that your vacation rental is a business which needs regular maintenance and product replacement to maintain a high level of guest satisfaction.
The ongoing upkeep can be an expensive responsibility, especially when there is little in the way of pricing incentives from homeware retailers.
Yet, even small investments in your property will lead to improved guest reviews, and ultimately the ability to increase your daily rental rates.
That's why it was important for us to offer Inhaven customers a preferential pricing model that allows you to purchase all of your vacation rental shopping list at business prices.
Now you can purchase for your vacation rental as a business. No more high consumer prices. We want to empower you to create the ultimate guest experience while cutting down on elevated costs.
What's more, if your purchase needs exceed your budget you have the option to finance your purchase through Klarna and Paypal Credit.
Buy everything you need in one go, and pay for the purchase in monthly installments out of your future rental income.
Inhaven Shop-by-Checklist
Inhaven has designed a shop-by-checklist feature which simplifies the process of setting up a vacation rental from square one.
Checklists are broken down by price point and room type to give hosts flexibility. With product bundles, hosts can upgrade specific rooms, like a bedroom… or every bedroom in a portfolio of 45 properties.
Each order and each referral earns points that apply to subsequent orders, and members receive free shipping on $75+ purchases for additional savings – core features of the Insider loyalty program.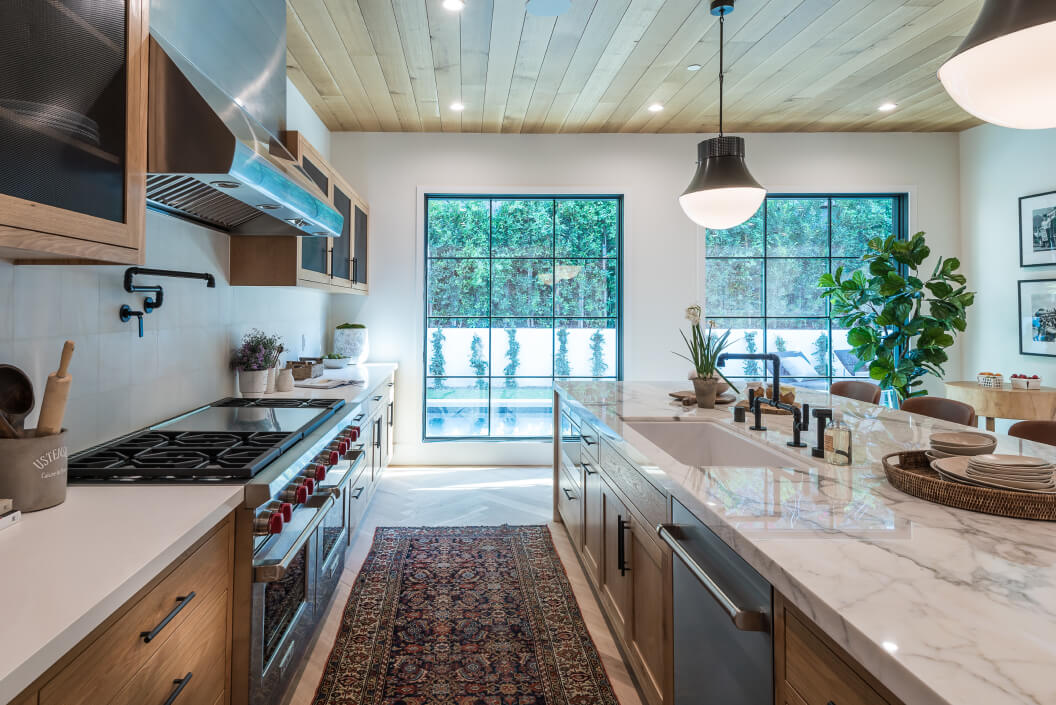 Becoming a Trusted Stay host
Earning points is great, and it adds up to serious value for hosts. It also means you're investing in quality. When you shop at Inhaven, we know that you're upgrading your property, and we know that quality matters for guests.
This goes right back to Ashley's original insight: "guests want the unique experience of a vacation rental, but they also need to know that the quality will be high."
That's why Inhaven created the Trusted Stay program. When hosts furnish a room or a full property through Inhaven, they earn a badge that guests look for when booking travel.
It's a win-win scenario: guests book with the assurance that they'll find a fully stocked kitchen and hotel-quality linens and as a host, your confidence will grow with their glowing feedback.
In no time at all, you'll be charging the higher daily rates you deserve for running an exceptional property.
Additionally, all Trusted Stay homes are listed on our website - giving you an added marketing platform to win book direct guests.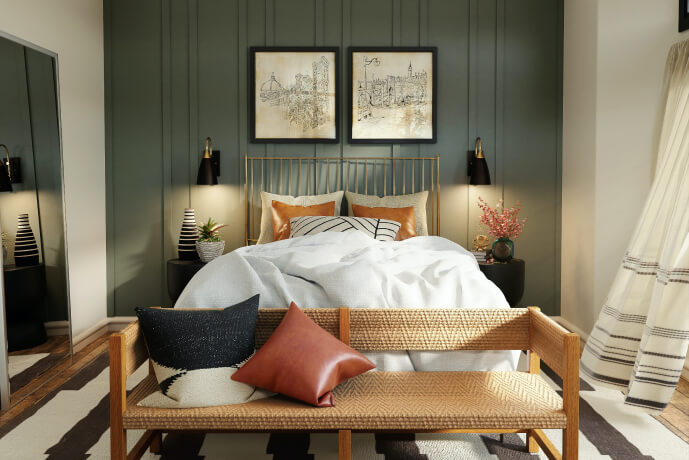 Our goal is to be the home store that you can depend on for all of your vacation rental needs, whether you are just starting out with your first vacation rental investment or a seasoned property manager.
Come join the Inhaven community and be a part of a movement to empower hosts and guests to live beautifully.
Sign up and start shopping now!