One of the main reasons Guests book vacation rentals over a hotel is having the luxury of staying in a home away from home.
Having access to a fully equipped kitchen is ideal if you are travelling as a family with small children. Having the flexibility to prepare meals on demand, makes the vacation less stressful for parents.
According to a survey carried out by Airbnb, 97% of US travelers say that vacation rental amenities - good or bad - impact the travel experience. Amenities had the second highest impact in terms of quality of accommodation.
In fact, four out of the top amenities mentioned were kitchen equipment:
A full kitchen (not just a simple kitchenette)
Coffee maker
Set of wine glasses
Washing machine
Other 'must-have' amenities included: a pool, free parking, pet-friendly, Wifi, air conditioning, Jacuzzi, heating and a TV.
As a vacation rental owner your mission should be to equip your kitchen with everything your guests will need to prepare meals, exactly as if they were in their own home. Or better!
This is the expectation of today's guests and it's how you will achieve more five star reviews and repeat booking guests who love your home and your fully stocked and equipped kitchen.
It's important to include as many amenities (list format) in your OTA listing and on your book direct website, so that guests can scan the list and know that you have everything they need for a comfortable stay. And take lots of pictures of your fully stocked kitchen for those Guests scanning properties and not reading the amenity details.
Check out our Kitchen Checklist for an overview of the essentials you'll need to kit out your vacation rental kitchen.
Many Inhaven kitchen accessories are sold as sets, so you can cover all of your bases easily and below are some of the must-haves amenities your guests will love.
Jump to Article Contents:
Small Kitchen Appliances
From breakfast, through lunch, dinner and in-between snacks, your guests will appreciate the smaller appliances that make life oh so simple in the kitchen!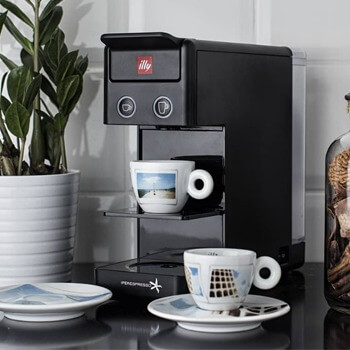 Coffee maker: depending on the size of your kitchen and number of accommodated guests, you might want to opt for a simple Coffee French Press, a multi-cup coffee maker, or a stylish Espresso maker. And why not add an Illy milk frother for that extra delight factor!
Kettle & teapot: For guests who prefer caffeine free mornings or tea, add an electric kettle and teapot.
Shop Inhaven coffee, tea and Espresso appliances.
Food blender & citrus juicer: There's nothing like a freshly squeezed juice or smoothie to make your lazy vacation breakfast complete. Shop the Brentwood Food Blender and the Black & Decker Juicer.
Toaster: Fresh bread purchased from the local bakery, toasted to perfection. At Inhaven, we have two slice toasters, four slice toasters and side-loading toasters, perfect for breads of all shapes and sizes, including Baguettes, Paninis, and Croissants. Shop toasters.
Microwave: Quickly heat up baby food, reheat yesterday's meal, or defrost today's. A microwave is a must-have in every vacation rental kitchen. Shop microwaves.
Other small kitchen appliances that are nice-to have but not essential:
Electric Pressure Cooker or Slow Cooker
Touch Screen Induction Stove (ideal for smaller kitchen spaces)
Hand mixer
Food processor
Rice Cooker
Electric Skillet
And an Ice Cream Maker!
Shop all small kitchen appliances at Inhaven

Insider Tip
What would your ideal guest want? As your ideal guests often have similar preferences to you, think about the essential you would want and make sure to equip your kitchen with these items. Write a list or use our Kitchen Checklist!
Cookware & Bakeware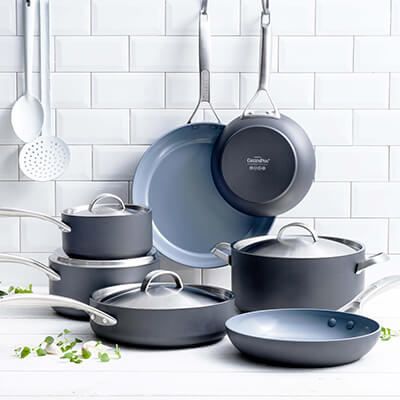 Cookware: Pots and pans are absolute must-haves for a fully equipped kitchen. If you have a smaller kitchen, we recommend a stackable non-stick cookware set which comes in sets of 6 and 11 pieces.
On Inhaven, you'll also find full cookware combo sets with up to 50 pieces, steamers, individual saucepans, skillets, woks, casseroles and much more besides! Shop cookware.
Bakeware: An afternoon baking cookies with the kids, an apple pie for Sunday lunch, or a celebratory birthday cake. If you have an oven in your vacation rental, and you really should have an oven, then you'll need to equip your kitchen with a bakeware set.
Check out the Inhaven bakeware department where you'll find all the best baking essentials, including: baking dishes, cake pans, ramekins, pizza stones and pie pans, muffin pans and cookie sheets!
Kitchen Utensils & Tools
A quality set of cookery knives, a cutlery set, cutting boards, and kitchen tools, such as a spatula, sauce ladle and pasta spoon. At Inhaven, you can buy these items separately or in sets. Choose from stainless steel, bamboo or silicone tools.
Don't forget the essentials, such as a bottle and can opener, a wine key, vegetable peeler, pizza cutter, and cheese grater. Your kitchen won't be the same without them!
Shop Inhaven Kitchen Utensils & Tools

Insider Tip
Try cooking a meal in the kitchen and see if there's anything you're missing. Just make sure to clean up well!
Kitchen Organization
Organization is the key to a successful vacation rental kitchen! Guests will appreciate that you have invested in equipment that will help them find and prepare foods in a more comfortable manner.
At Inhaven, you'll find everything you need for an organized kitchen, from small organizers, such as a spice jar set or bamboo cookbook holder to full-size pantry units, to store food, kitchen utensils, cookware and towels.
Shop the Inhaven Kitchen Organization department.

Insider Tip
When showing your guests around on arrival, it's a nice touch to include a tour of the kitchen cupboards, so they have an overview of what's included and where to find it.
Tableware & Drinkware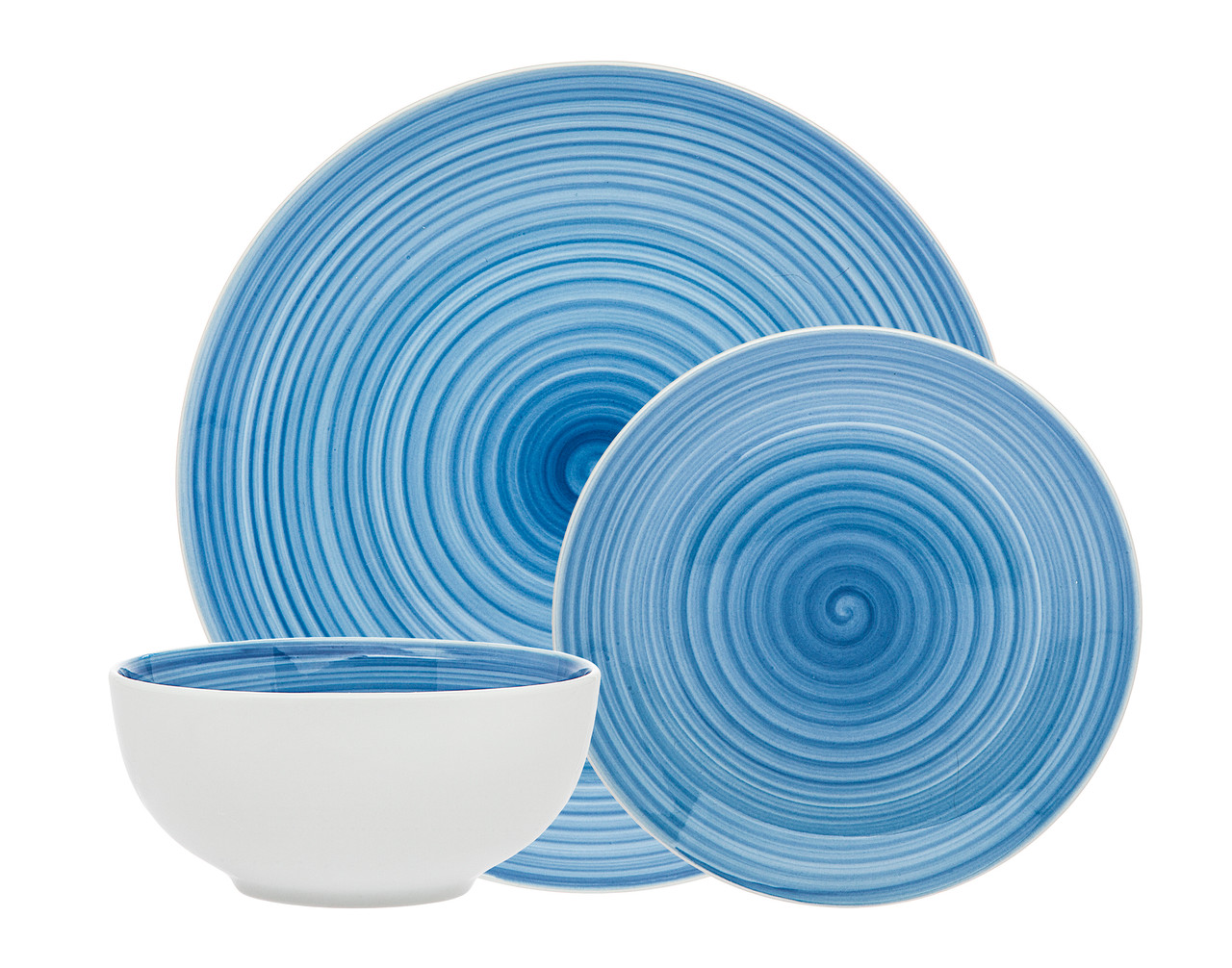 Your guests have found everything they need to cook the perfect family meal. It would be a shame to let them down at the last hurdle by not providing good quality table and drinkware!
And nobody wants to find chipped plates or coffee cups, or only four bowls when your accommodation has just welcomed six guests.
We recommend having more table and drinkware than maximum occupancy, to cover any breakage during the vacation season.
In the Inhaven Tableware and Drinkware department you'll find dinnerware sets, combo sets, cutlery sets, tablecloths, placemats and napkins!
The Airbnb statistics we shared above, show that having a well-equipped vacation rental kitchen pays off. So whether you're looking to revamping your kitchen, setting up a new one or just want to update your kitchen equipment, at Inhaven we've got your fully equipped kitchen completely covered!