"I opened every drawer and thought, 'Wow, this is well-equipped!'" - Lisa, Guest at Par4 Beach House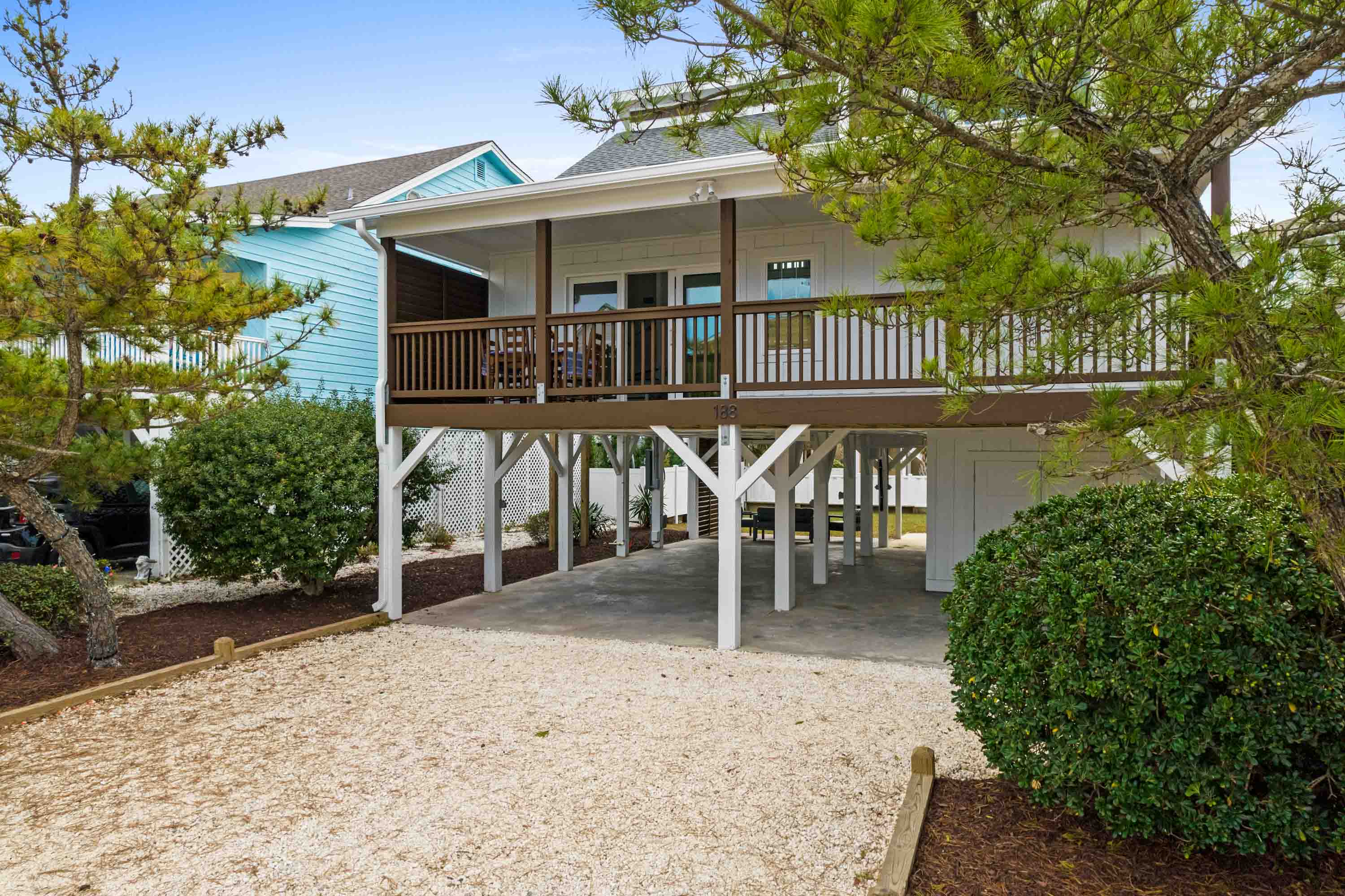 When you own or manage a vacation rental, it's all about the guest experience. It may start with an updated home in an ideal location – but it doesn't end there. Once guests arrive, they expect homes to be well-stocked with quality products and amenities that enhance their stay.
When owner Sarah Waterstone finished a complete renovation of her Ocean Isle, NC beach house, Par 4, she knew she'd need help to furnish it and put on the finishing touches. Starting with Inhaven's iconic checklists, Sarah stocked her home with everything guests would need and want – including extra touches to wow them.
Sarah loves the end result – and so do we! To see if guests feel the same, we chatted with Lisa Morrison, Par4 Beach House's very first guest since she renovated and stocked her home using Inhaven. Spoiler alert: she loves it too!
What was your overall stay like at Sarah's home?
I think I was the first guest. I went with a couple of friends of mine for a short girls' weekend. I used to own a place at Ocean Isle and went there for 16 years straight, so I have lots of experience with Ocean Isle.
This house is so well-located, a mile's walk from restaurants and surf shops. They've got views of the ocean from the deck off of the bedrooms.
And they did a great job not only furnishing it but in stocking, particularly the kitchen. It had everything anyone could want to find.
What was the kitchen like?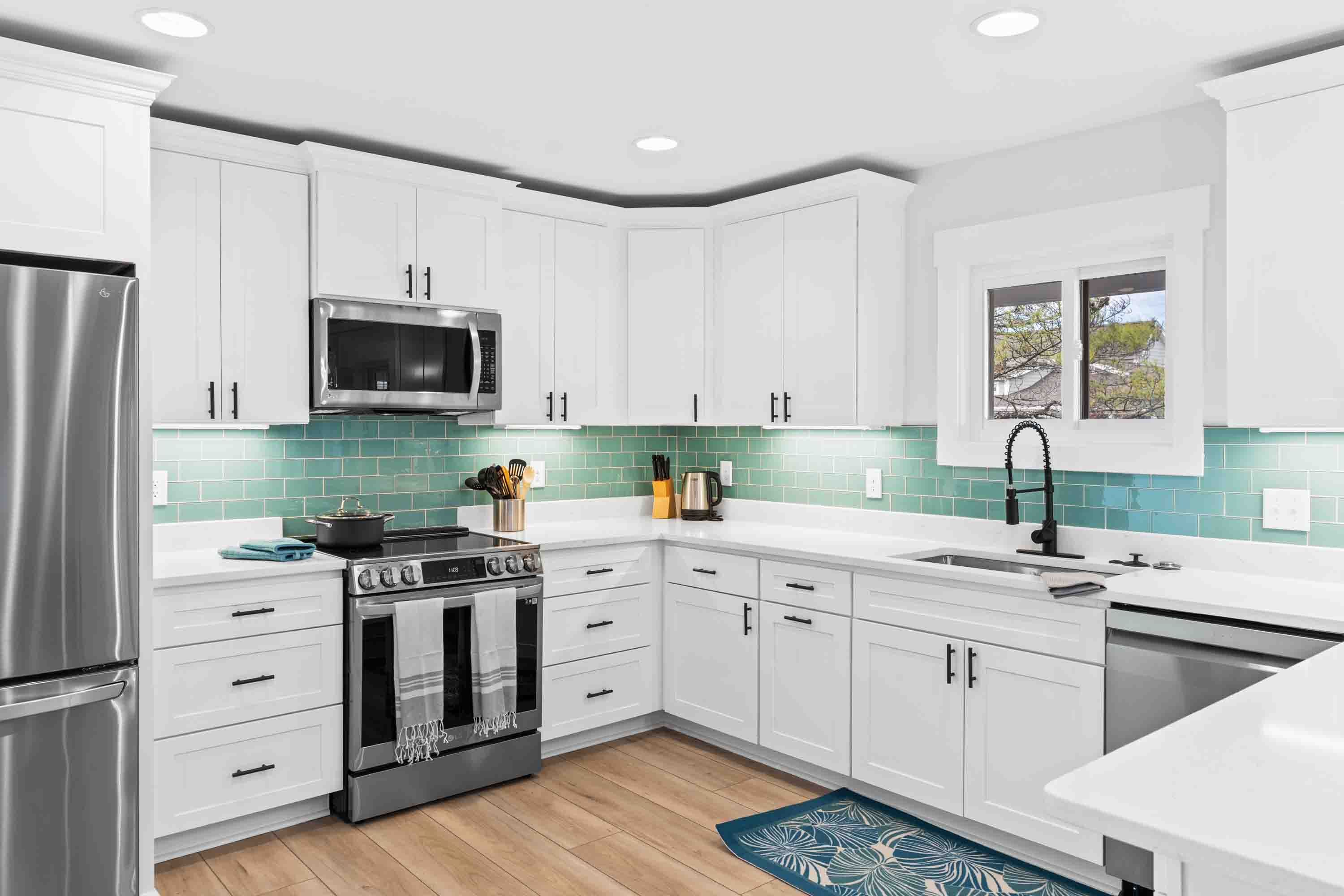 The white cabinetry and the green tile – everything was so open and bright. And how it ties into the living area, it allows you to have a lot of people.
The quality of all of the appliances and pots and pans – it felt so wonderful.
I was so impressed with the organization of what was there. I think because of the particular products that were bought, everything was very organized. Whether it was cookie sheets or anything else, they all went in order together nicely. Everything was super organized, easy to find, and efficient.
We didn't cook during our stay, but we drank wine! I was able to find everything we needed to do that! I opened every drawer and thought, "Wow this is well-equipped!"
What were the linens like?
The linens and the towels – you felt like you were in a hotel versus just a rental property. I thought the little makeup towel was a nice touch. You don't normally see that in a vacation rental, it's something that you see in more of a boutique hotel. The linens and towels were far superior to what I have seen in other rentals.
I'm not an expert in fabrics, but everything was super comfortable and very pretty. The aesthetics of all the rooms were beautiful.
How did the beds live up to your expectations?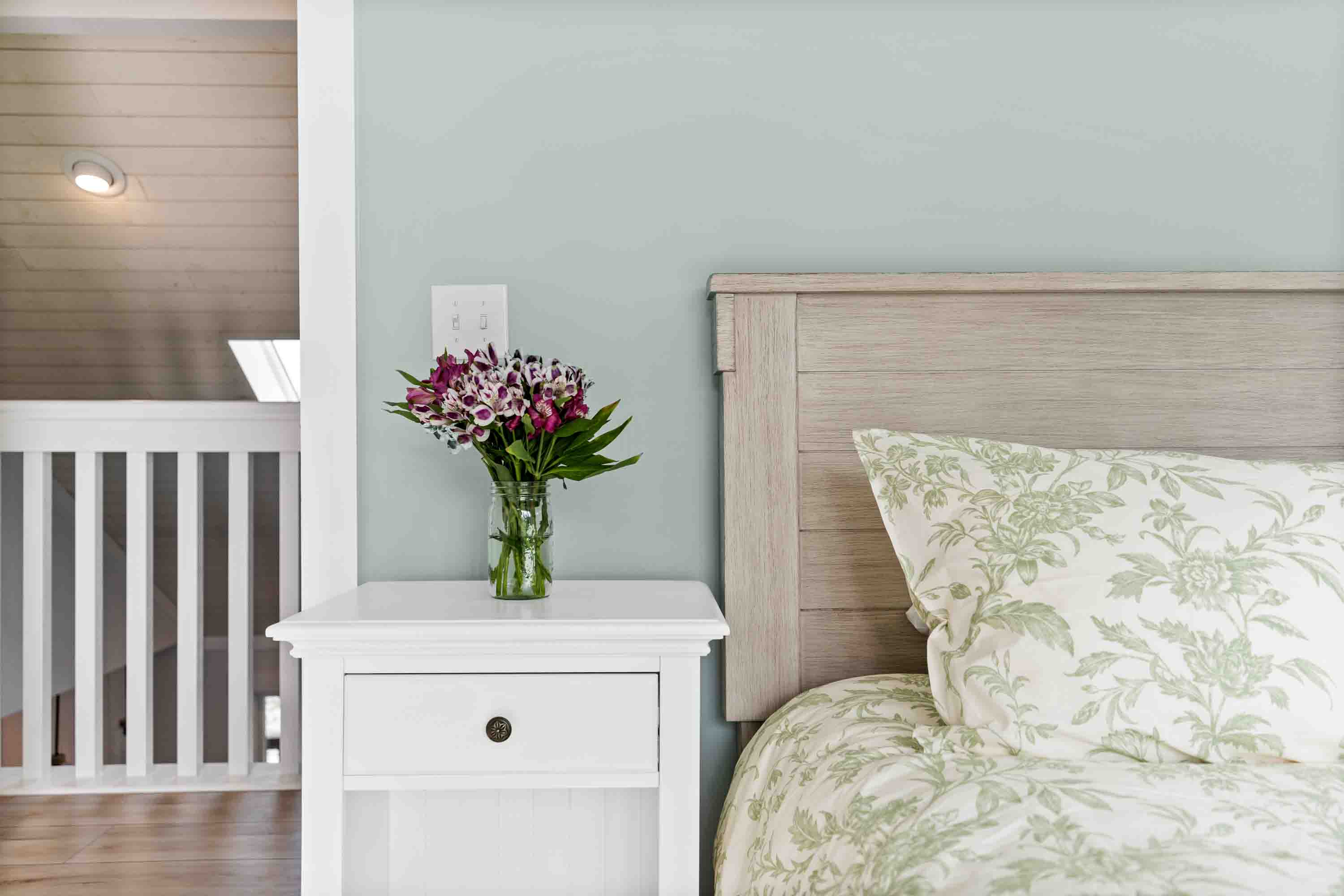 When it came to being comfortable, on a scale of 1 to 10, the beds were a ten. And getting a good night's sleep on vacation is critical to me – I once stayed in a rental and the mattress was so bad I could barely walk the next day.
What were the bathrooms like?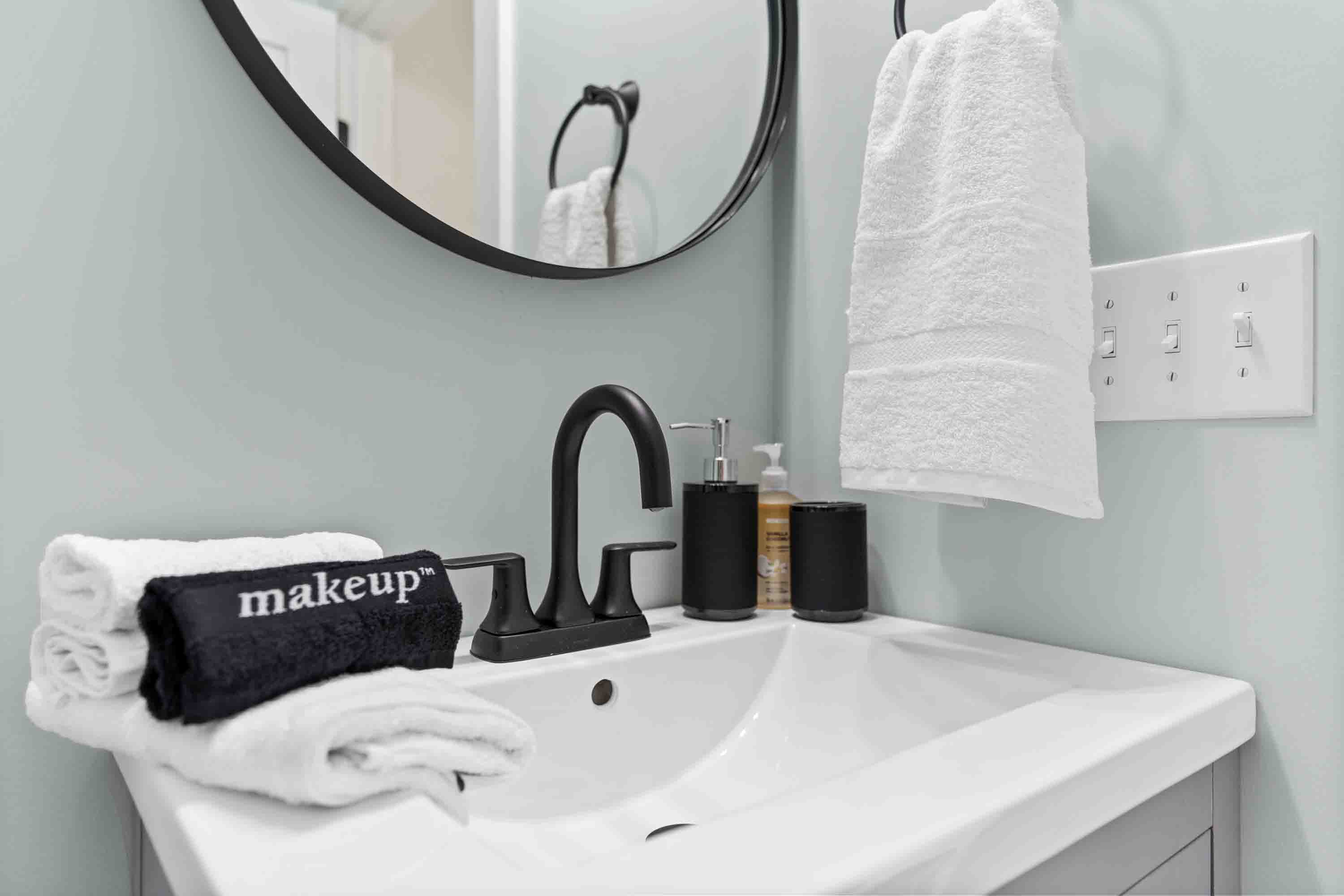 The towels were out and easy to find. The bathrooms were small, but the organization of everything lent itself nicely to having a smaller space. There were places to roll towels up underneath the sinks. They did a lot with little space.
The home had bathroom amenities like hand soap, and even shampoo, conditioner, and that kind of stuff. If people forgot things, pretty much everything was there.
What was the living room like?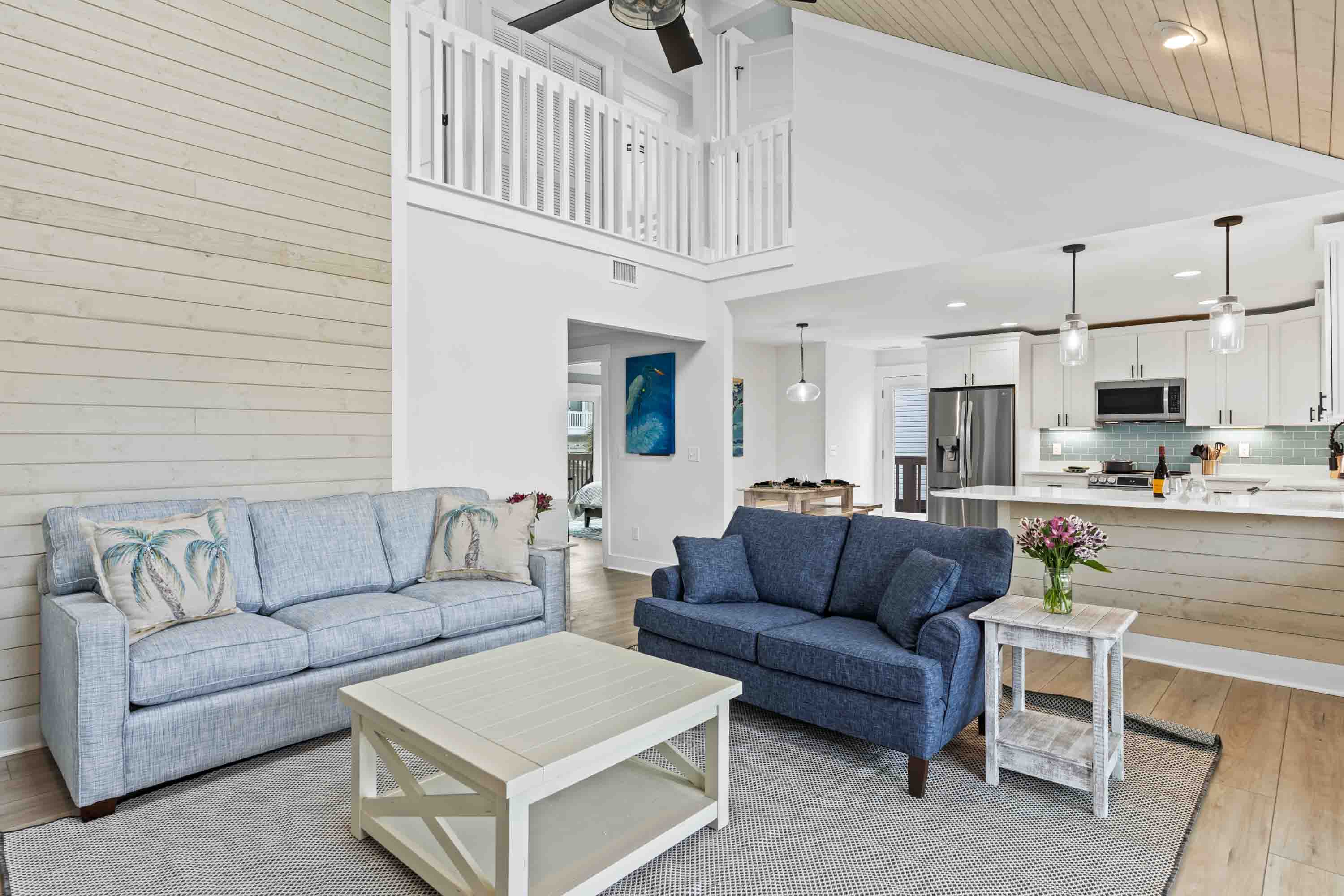 The living room is well-appointed, easy for a whole family to sit back and watch TV. The table in the middle is a nice size, so it lends itself nicely to a game night.
There was one bedroom that I called the kids' room because they had a double-size trundle with big tv and a lot of floor space, so I could see that's where the kids would hang out. So it's a place where you could separate adults from children.
What was the outdoor experience like?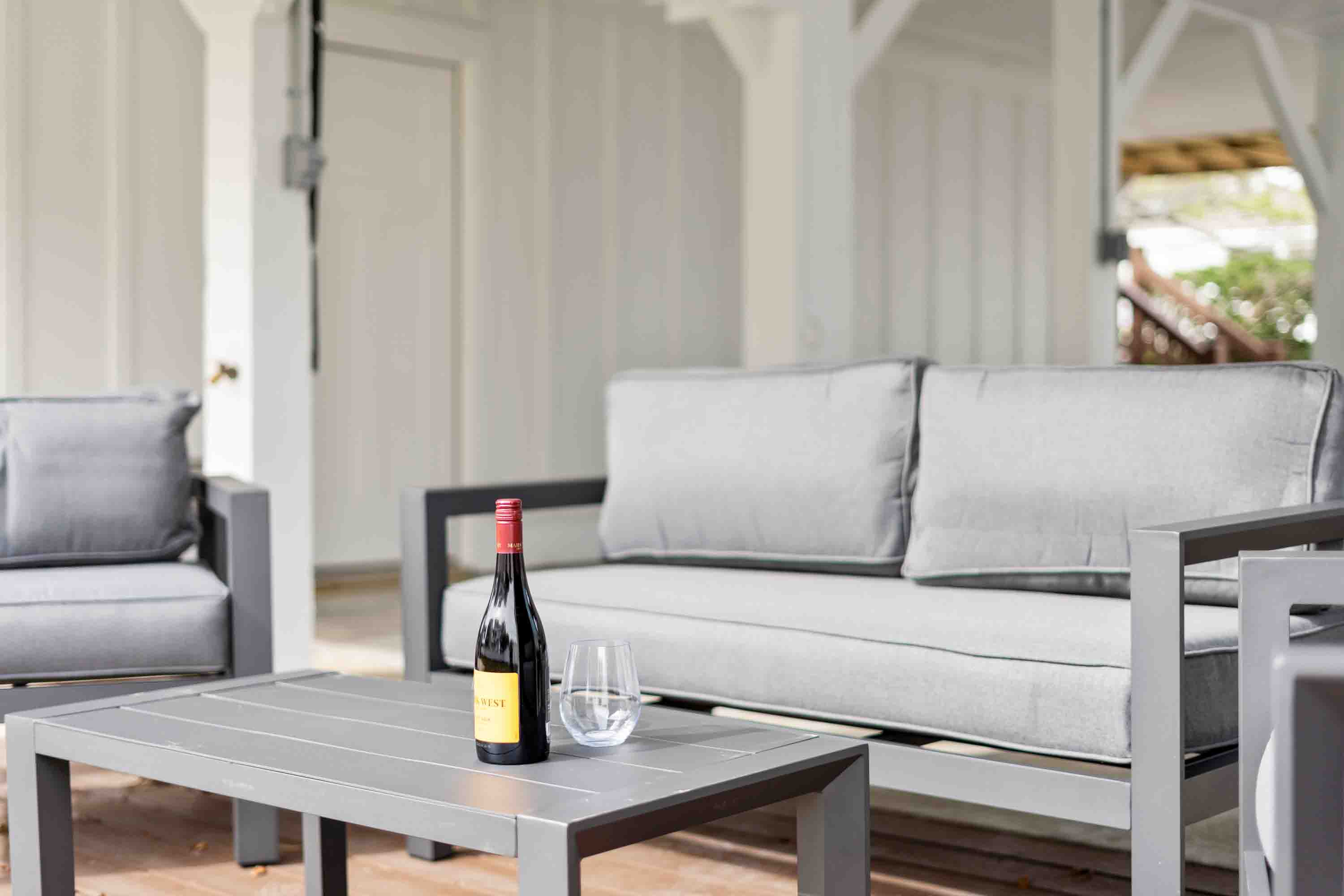 The weather wasn't great that weekend, so we were inside a lot. We didn't get to enjoy the outdoors as much as most people would. Everything was very comfortable and enjoyable.
Having had a house at Ocean Isle, I know that the configuration of the homes is that you typically don't have a lot of kitchen or dining space. So I thought it was great how they had another table out on the deck – a great way to expand the dining space.
They've added an outdoor area under the covered carport, with couches, a tv, and a bar set up. It's important because most of these homes are smaller in size, so even if it's a rainy day, you can still enjoy being outside.
Was there anything that stood out to you about the way the home was decorated or stocked?
The overall aesthetic was so pleasing and there was versatility to everything. For example, in the living room area, there's a couch and two big chairs, but because space was limited they bought some ottomans that could double as a side table or additional seating, which was clever.
I remember opening drawers and cabinets and thinking, "Wow this was smart!" The organization of what was in all the cabinets was spot on.
Would you recommend staying there?
Obviously, I would recommend it! I traveled for work for years and was very fortunate to stay in some of the nicest places in the country, and I was still very impressed with the quality of this home and the comfort – the bedding, the mattresses, the pillows.
I have high standards when it comes to where I stay, and also I've rented a lot of beach homes and various other rentals, and this checked all the boxes.
The views off the back balcony are very nice and there wasn't anything we needed that wasn't there.
Furnishing Your Airbnb or Vacation Rental With Inhaven
At Inhaven, it's our mission to make it as simple as possible for hosts to furnish their vacation rentals – so you can get straight to welcoming guests. And we know that having all the essentials will make for an amazing guest experience – just like the one that Lisa had.
Wondering what the customer experience is like when you work with Inhaven? Check out Sarah's testimonial where she shares what it was like to furnish this home using Inhaven.