Theron Lewis was passionate about his short-term rental business in Detroit. A successful host, he loved welcoming guests to his city and supporting local businesses through his recommendations for eating out, shopping and activities.
When Detroit's authorities made the decision to regulate short-term rental hosts, Theron found his business under threat and with the real possibility that he would lose it.
From one day to the next, he went from running a successful business and supporting the local economy; to facing closure and having to reevaluate his career and life.
Detroit city hosts aren't the only ones facing this very real scenario, it's happening to short-term rental hosts across the US.
"Our industry is very threatened right now, through regulations which are being passed by local government. It appears there is a common theme in attempting to shut down our short-term rental industry."
"The sad thing is that often these regulations are not based on research or statistics; they are based on pressure from the hotel industry which consequently affects the livelihoods of real citizens."
Time to take action
In Theron's case, he decided that he wasn't going to roll over and allow his business and that of other Denver hosts to be shut down. He decided to take action.
"The first thing I did was to get together a group of passionate Detroit hosts and property managers and we set up the first STR association with the goal to overturn regulations that were destroying our business and taking away the free choice of travelers to choose a short-term rental home as their accommodation of choice."
Theron and his team set about building connections with the OTAs and hired a lobbyist. Their groundbreaking tactics were successful in turning around a regulation and delaying a bill that was being enforced.
Beating the system against the odds, galvanized Theron into action.
"I want to shed light on regulations to hosts who don't understand what's going on and who don't understand their rights. It became my calling."
"I made it my mission to empower hosts in cities across the US to stand up and address the issues that are currently making the short-term rental sector unsustainable for so many people. And in every city I visited we succeeded in overturning unfair STR bills."
The STR Hero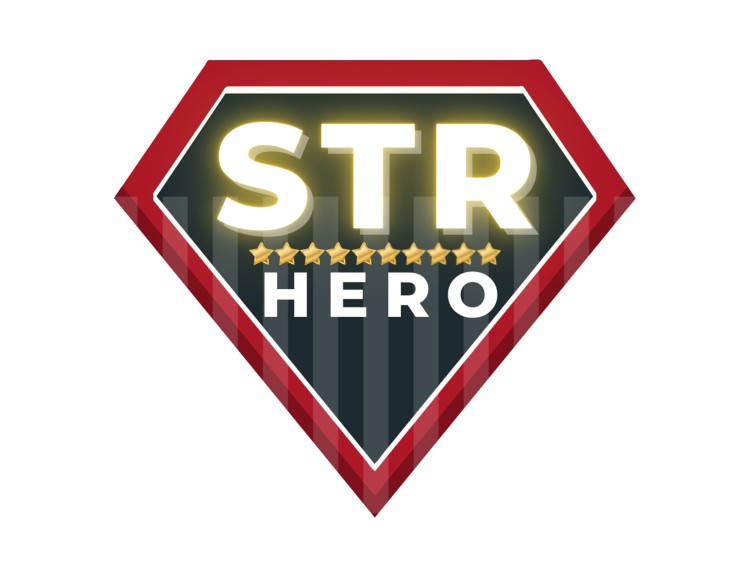 His brand STR Hero has become a shining beacon in the fight against regulations and his signature superman outfit has become a symbol of his persistent advocacy for the rights of hosts across the US.
"I want to protect the quality of people's lives. Hosts are having their livelihoods taken away and I want to reverse the effect. Our STR eco-system is getting shut down city by city caused by biased regulations which in part have come from the fear of other accommodation sectors with a more powerful presence and that's not fair."
How can I take action in my city?
Set up an association to build awareness of the cause
Develop strong connections with the OTAs
Hire a lobbyist
Source case studies to show how much STR brings to the economy
Start a short-term rentals association
This can start off as simply as setting up a Facebook page to announce what's happening in your city. You can sound out local hosts via Facebook groups and from there, schedule a meetup to discuss a plan of action.
Once you have an association with a healthy number of members, it's easier to be heard by the decision makers; both those pro and against short-term rentals.
Delegated committee members meet on a regular basis to decide on a plan of action on how to stand against regulations.
This could be through fundraiser events and attending events where you know city council members will be; local radio interviews and press coverage is also important.
"Local governments care about the interests of regular homeowners: residents who work hard and put their kids through college. These are their voters and they want to win their confidence for future elections so it's important that these hosts are heard."
How to choose a lobbyist
The lobbyist you choose should ideally have experience with real estate and is actively involved in grassroots community efforts
They should have a strong track record and be as opposed to STR regulations as you are. It's also essential that they have good relationships with city council members at all levels.
Theron tells us that intuition is also a great basis from which to choose your lobbyist. "When you interview them, talk them through your story and those of other hosts; how this will affect them. If your cause evokes a passion in them to see the fight play out to the end, and they have the relationships with the key decision makers in city council, then it's likely they will be the right lobbyist for you."
How can the OTAs help?
The OTAs can't solve the problem for you however, it's a misconception that they DON'T want to help.
Of course they do.
It's their livelihood too but they have to find a healthy balance between fighting for the future of their industry and keeping on the right side of city councils.
This makes the OTAs excellent arbitrators for associations.
If you haven't already been approached by an OTA, Theron recommends that you approach Airbnb.
Aim to make contact with someone from the policy department for your local area or city. Ideally Head of Policy and Public Affairs. "If you have problems, contact our team as we have excellent contacts with Airbnb across the US."
The benefit of having Airbnb on your side is that they can get the word out to local hosts and property managers about your associations. They can massively help with your reach, and the more members you have, the stronger your voice.
Sourcing case studies
Case studies and research are both important elements to getting your side of the story in front of local city councillors. They help to:
A: show the positive impact short-term rentals have on the local economy
B: discredit claims that they negatively impact housing opportunities for local residents
"Real life case studies are important. It's essential to demonstrate that STR owners are the underdogs: local citizens, small business owners (not out of towners or wealthybusiness people). The power is in the people and your case studies should be readily available on your association website and we'll also add it to the STR Hero website."
Theron has tirelessly travelled from city to city on his mission to advocate for the short-term rental industry. So far he has helped overturn regulations in Ferndale, Charlotte, Fayetteville, Chicago. He is actively working with associations in Philadelphia and Dallas to do the same.
Last week, he headed to Philadelphia to update the Sharing Philadelphia association on the progress they have made so far and next steps. "Philly was set to ban about 70% of STRs in the city, but after the city association worked with our group, we've managed to get the ruling delayed! It was a momentous victory"
Inhaven's Ashley Ching attended the event to support the advocacy efforts: "It was incredible to meet the small business owners that run the short term rentals in Philadelphia and to support their efforts to save this industry and the travellers right to choose the way they want to stay."
What's next?
"Every city we've visited, we've succeeded in overturning unfair STR bills and I will continue that mission until there are fair and just regulations that will make the future of our short-term rental industry sustainable for everyone."